From a simple furniture repair to restoring missing components, to a complex restoration or conservation, or authentic reproduction – our expertise is here for you.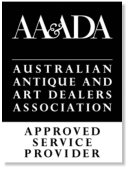 FREE CONSULTATION, PICK-UP & DELIVERY  – ALL AREAS – PHONE 0411 369905/02 4655 3437
Master craftsman restoration, conservation or reproduction of antique or modern furniture.
Lindsay Courtois has an unmatched knowledge and record of craftsmanship in all eras of antique furniture and objet d'art for leading dealers and private clients. See our gallery pages for many examples.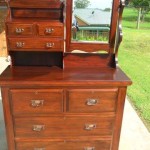 Traditional French Polishing – hand finishing
True traditional French Polishing is becoming a rare art indeed. We can achieve a finish that is not only spectacular, but authentic to the original piece. It can be applied to mid 20th century modern furniture as well as antique furniture.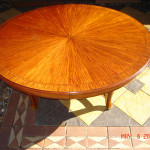 Gilt Work or Ormolu – One of Australia's leading experts
A specialisation is the art of ormolu, known in French as bronze doré or gilt in English. Lindsay expertly cleans and replaces this fine work on clocks, furniture, picture frames and objet d'art.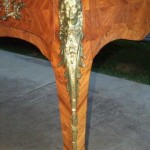 Authentic restoration of fine veneers and intricate marquetry
This most delicate work requires years of knowledge and experience, as well as a stock of authentic materials or the ability to source them from traditional suppliers the world over.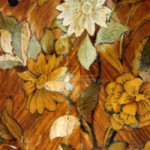 Reproduction of damaged pieces or replication of a design you have discovered
The skills applied to restoration can also produce remarkable reproductions of pieces of any era. See the 'Our Work' page to see some of the results we have achieved.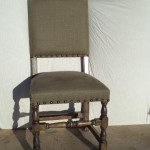 Hand stripping
A great finish starts at the beginning! Your fine furniture should only be handled by an expert, with the knowledge to lovingly caress it back to its original beauty.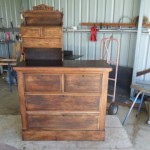 Complex detail, gilding, wood carving restoration
This is where our European artisan heritage makes the big difference. See the various pictures throughout this website showing the pieces we have restored for leading dealers and private clients.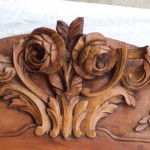 Upholstery and re-covering
We ensure the quality and style of the upholstery is appropriate to the furniture piece. It is essential to understand how to match the era with the correct techniques.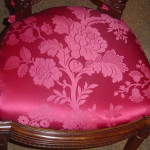 Cleaning and Revival
You may have a beloved piece of furniture that can be brought back to life with a careful rejuvenation. We know the techniques and materials that are safe to use to protect the finishes.
Chair repair and re-cane seats
From the simplest dining chair, we are able to restore structural integrity, repair or replace missing or damaged timbers and bring back the finish in quality chairs of every era.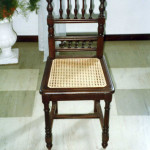 Insurance work, water damage, transport damage
We will provide a prompt professional and comprehensive assessment of the damage and assist you with the information needed to make your claim. And of course we pick up and deliver in all areas.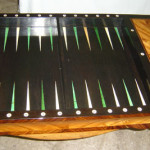 Table tops re-jointed and re-glued
Few furniture surfaces are as well used and whether it's water or heat damage, gouges, marks or scratches, we have the expertise to restore the original finish for a durable future.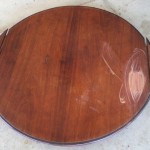 Woodturning, wooden knobs, legs, finials
Using traditional methods, we are able to replace or create furniture components, sourcing the correct timbers and ensuring appropriate finishes.
Inlaid Leather replacement
This requires careful colour matching and selection of correct leathers along with appropriate tooling and finishing.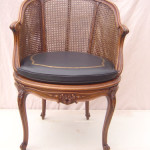 Hardware replacement, cleaning and restoration
With extensive contacts worldwide, we are able to source replacement hardware. Where this is not possible, we are experienced in restoration of the existing.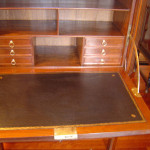 Scratches, heat marks, gouges, surface discolouration
They happen so quickly and easily. We can expertly restore your prized furniture as if these mishaps never happened, ensuring a durable surface with the right materials and finish.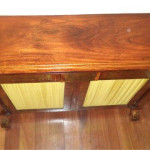 info@lindsaycourtoisrestoration.com.au
Monday – Friday
Saturday by appointment only
PO Box 1131
Camden NSW 2570
Australia