FREE CONSULTATION.
PICK-UP & DELIVERY AVAILABLE – PHONE 0411 369905/02 4655 3437
'Plastic surgery' or 'invisible mending' for fine furniture and object d'art –
Courtois Restoration, Conservation and Reproduction
The result of our painstaking work should be invisible!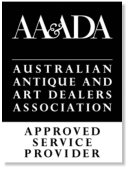 Courtois Restoration – Australia's Marquetry Master – expert in ancient craft
Lindsay Courtois is renowned among Australia's leading antique and furniture detailers for his ability to restore, conserve and reproduce authentic marquetry, with unequalled expertise in the selection and acquisition of suitable veneers and achieving colours and finishes consistent with a piece's age and provenance.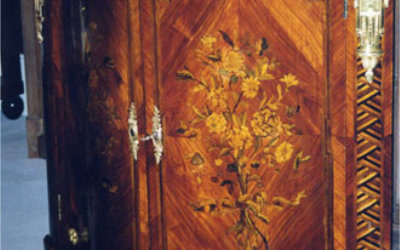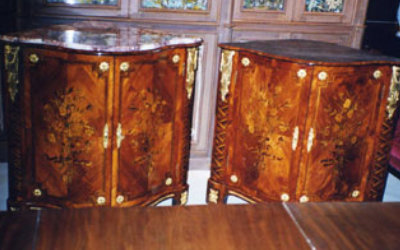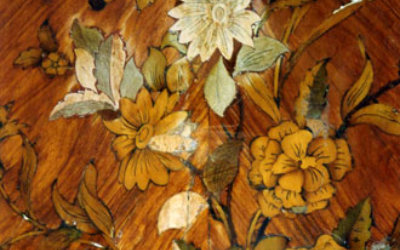 Courtois Restoration – it's a beautiful Regency Chair again!
This carved cedar chair arrived as not really a chair at all. The arrows show the pieces that were missing or so damaged they had to be replaced. This meant making a new matching arm and tiny turned details, reassembly and careful finishing so the new components matched the aged original.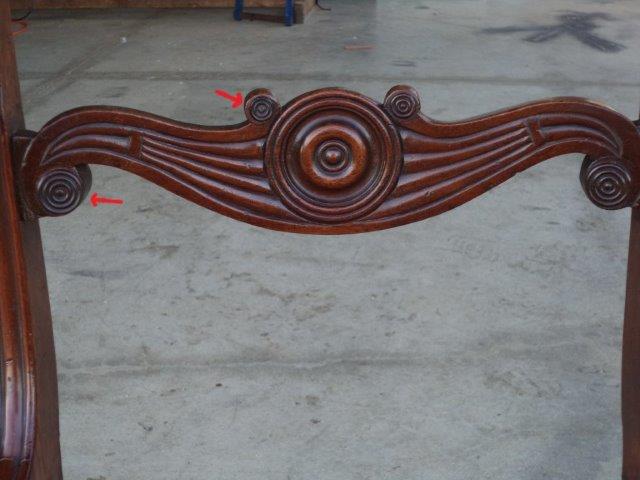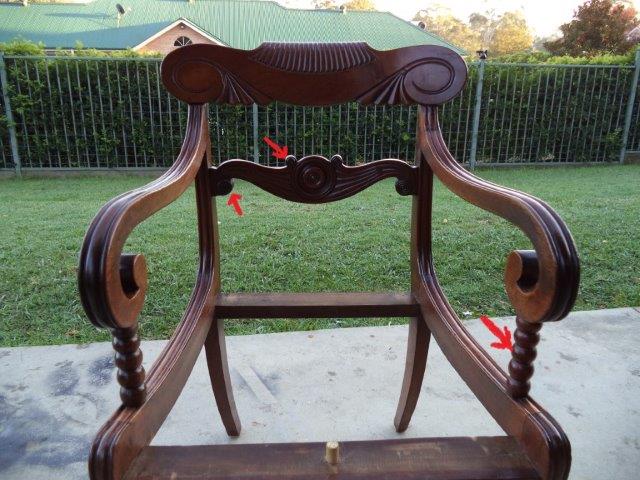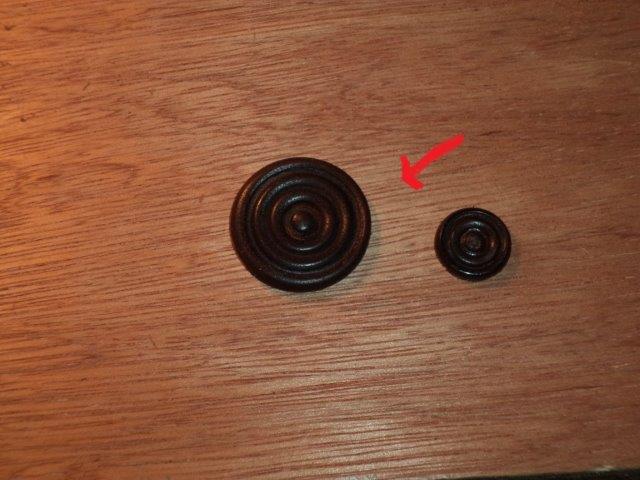 Courtois Reproduction – set of 10 Louis XIV Dining Chairs.
A client requested suitable reproduction chairs for use with a large period dining table. After researching the authentic design and acquiring suitable oak timber, turned legs and braces were produced, frames finished to the right colour and patina with upholstery. ALL REPRODUCTIONS ARE MADE IN AUSTRALIA.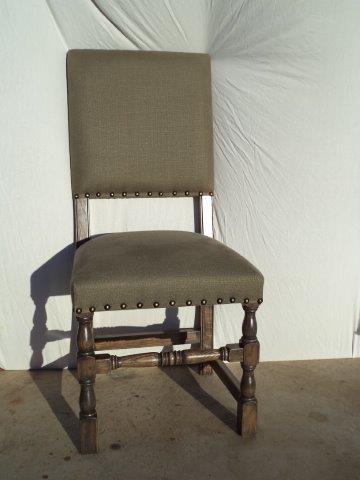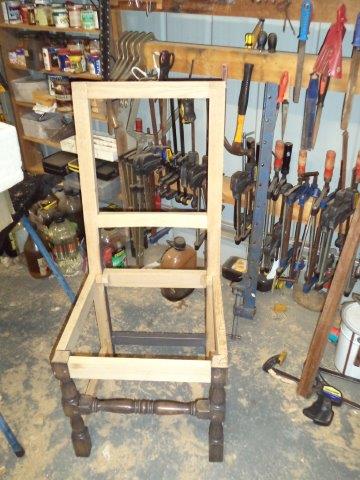 Courtois Reproduction – one fine (broken) chair is now a set of four!
Courtois craftsmanship extends beyond restoration and conservation, but can create any furniture you wish. This beautiful chair was not only restored, but authentically replicated resulting in a perfectly matching set of four!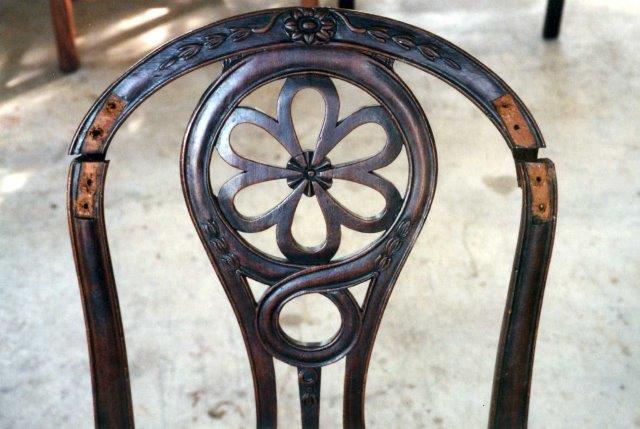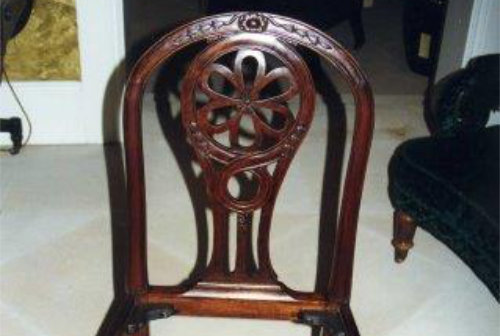 Courtois Restoration – case of a Clock that hadn't had a good time!
This severely damaged piece required replacement of curved top panels after the acquisition of suitable timbers and veneers. These panels required extreme precision to fit with existing curved brass edging. The new panels had to match the extant case and the whole piece refinished.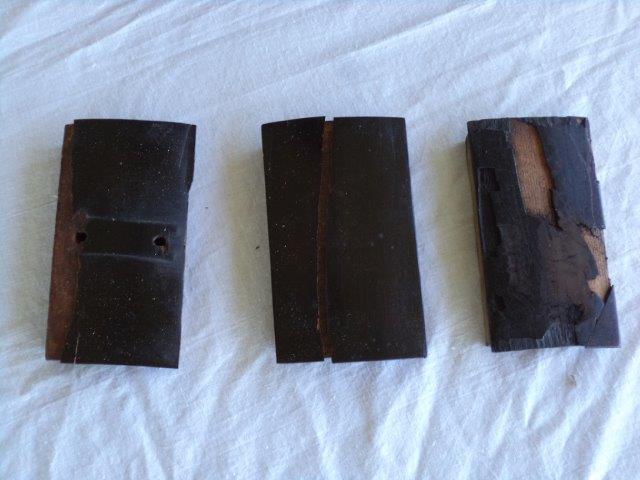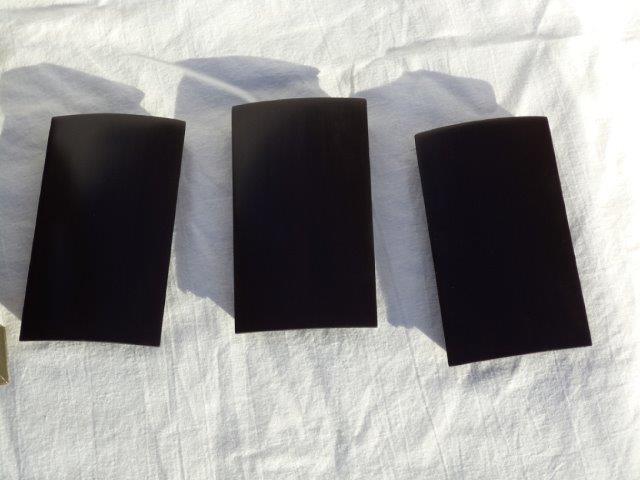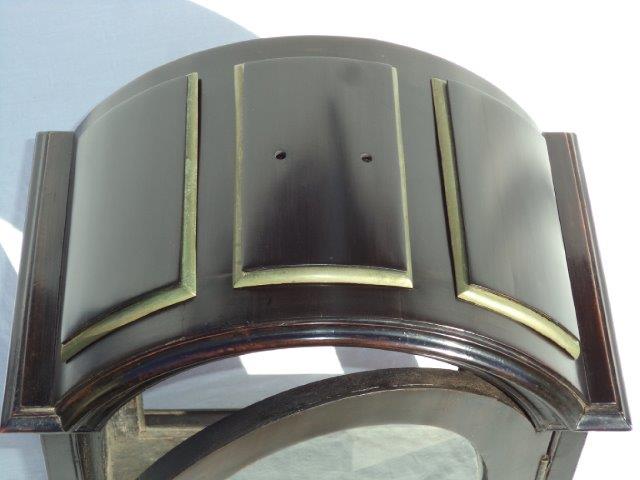 Courtois Restoration – from dumped in a garage to pride of place!
This Edwardian dressing table chest had been retired to a garage for storage of tools and paint pots. Stripping, refinishing and restoration of brass hardware and detail saw it invited back into polite company.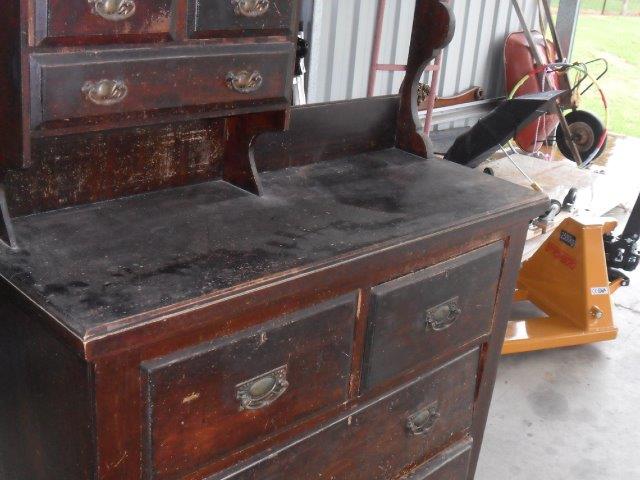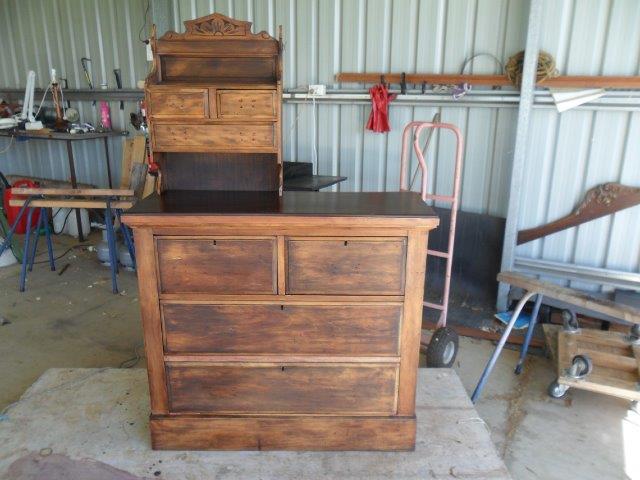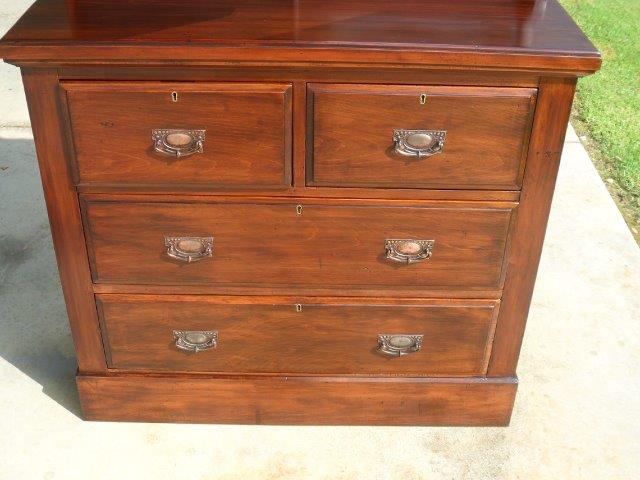 Courtois Restoration – exclusive traditional techniques of Gilt Work or Ormolu
A specialisation is the art of ormolu, known in French as bronze doré or gilt in English. Lindsay expertly cleans and replaces this fine work on clocks, furniture, picture frames and object d'art.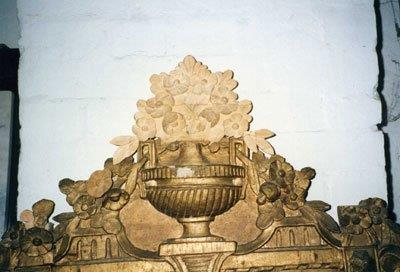 Courtois Traditional Woodturning of large and small components
Our wood turning, along with traditional French polishing follows the traditions of the French ébéniste (cabinet maker). Many of the pieces in this website demonstrate this work on chair and table legs, braces and detail. The work requires selection and procurement of suitable timbers and precise craftsmanship and sometimes the replication of inlays or detail of metals or other materials.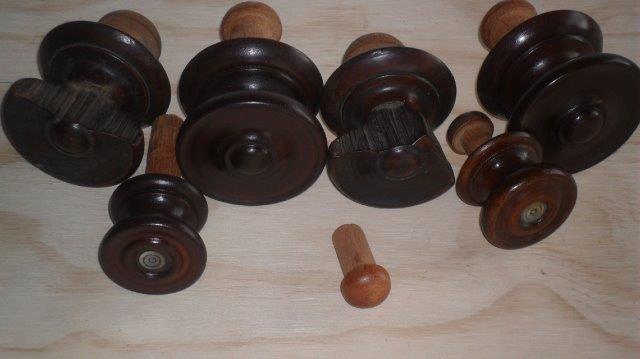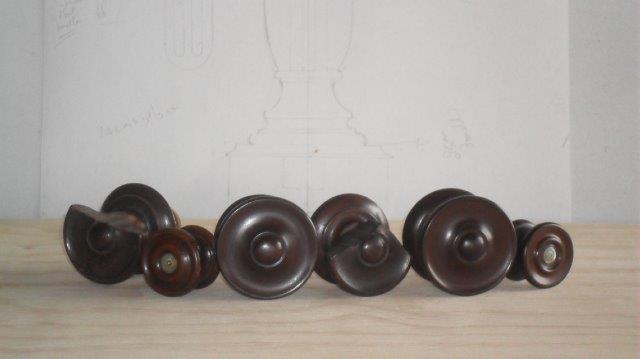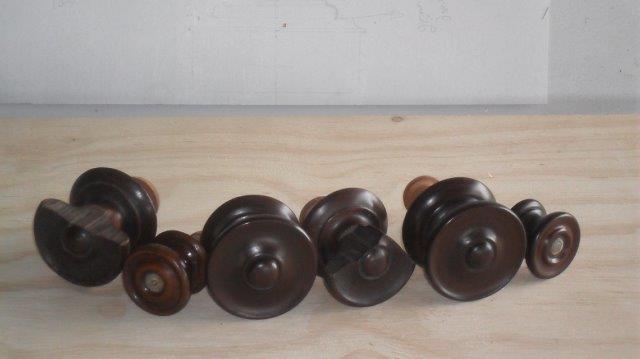 Courtois Restoration – invisibly removing severe cracks or gouges, water, borer, rot or heat damage.
This example of a badly neglected and damaged cabinet shows what can be achieved with even the most serious problems. Here, a large crack was invisibly reglued, brass restored and inlaid, completed with traditional French polishing accurate to the original.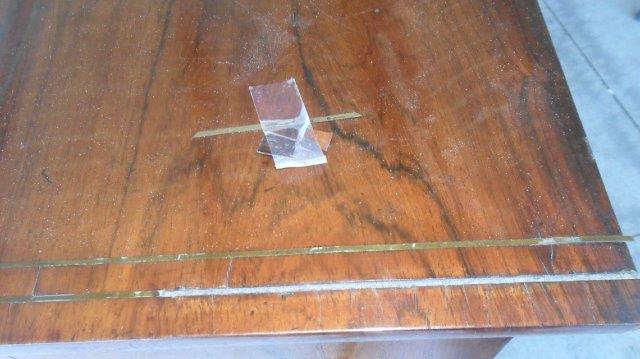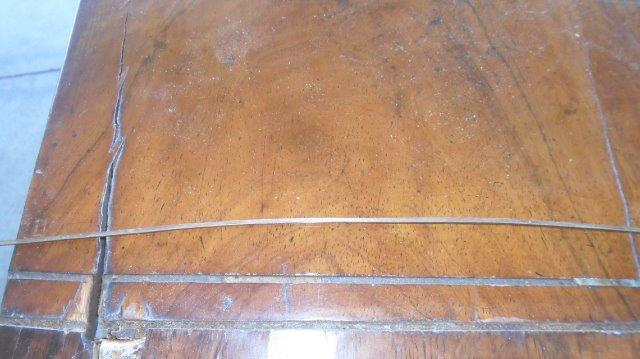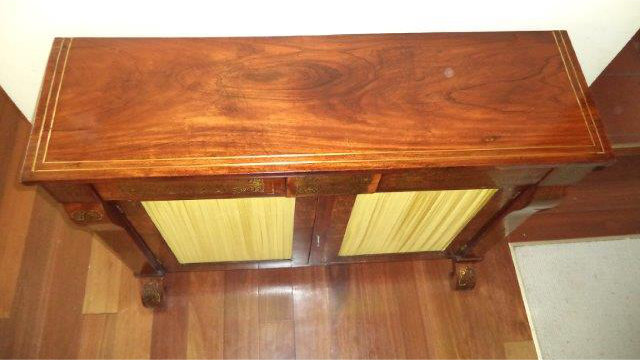 Courtois Restoration – insurance repair of Cherrywood Armoire damaged by removalists
The removalist's tragedy was compounded by the action of borers which had severely weakened the delicate carved detail. Tiny remnants needed to be cleaned and glued back together, but the biggest challenge was to remake and finish the many missing pieces to achieve an accurate and durable restoration.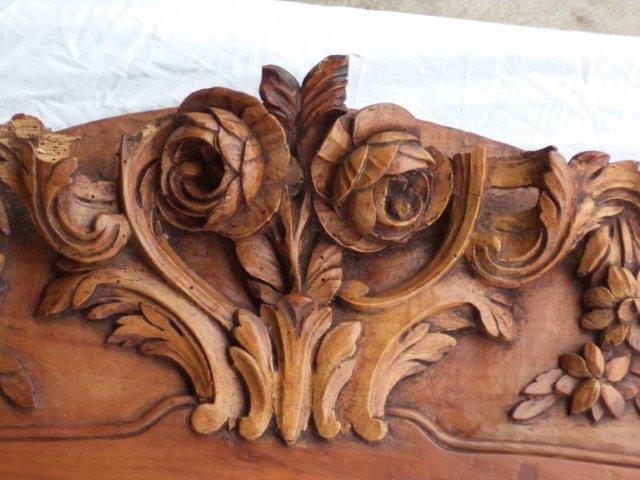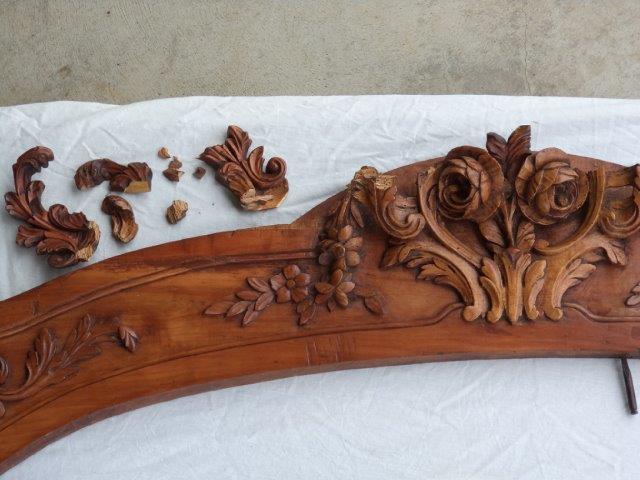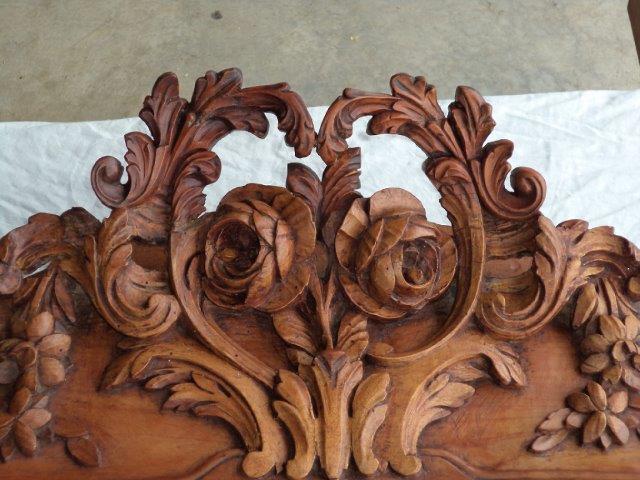 Courtois Restoration – basket case to French Provincial beauty again!
This prized heirloom in aged oak of a French family had severely damaged carved detail while the overall finish was mottled and discoloured. The result was invisible restoration of damage and recreation of finish and patina through traditional French polishing and waxing accurate to the age of the armoire.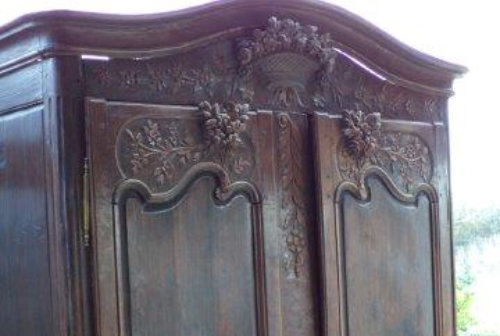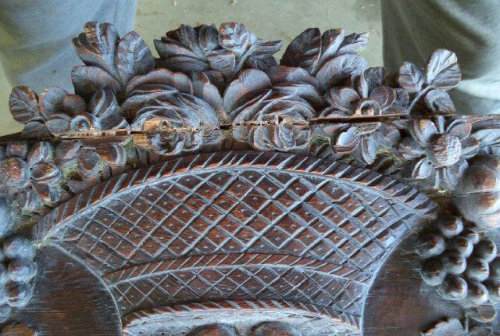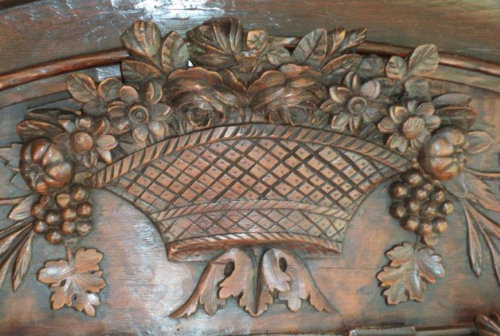 Courtois Traditional French Polishing – you'll see yourself enjoying it forever!
It's astounding to many people that traditional French polishing as practiced by Courtois has not changed for centuries. We are also expert in other traditional finishes such as burnishing and waxing and can achieve durable protective surfaces in pieces subject to demanding use.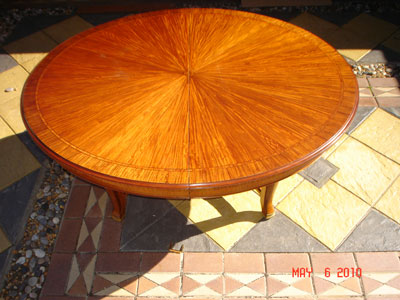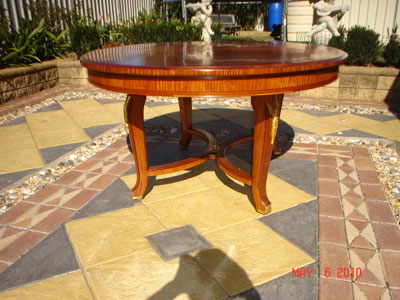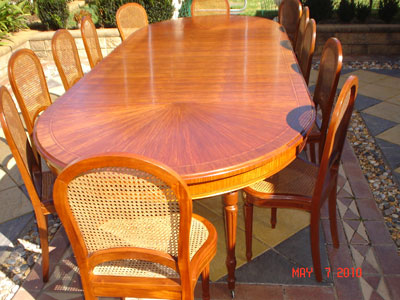 info@lindsaycourtoisrestoration.com.au
Monday – Friday
Saturday by appointment only
PO Box 1131
Camden NSW 2570
Australia